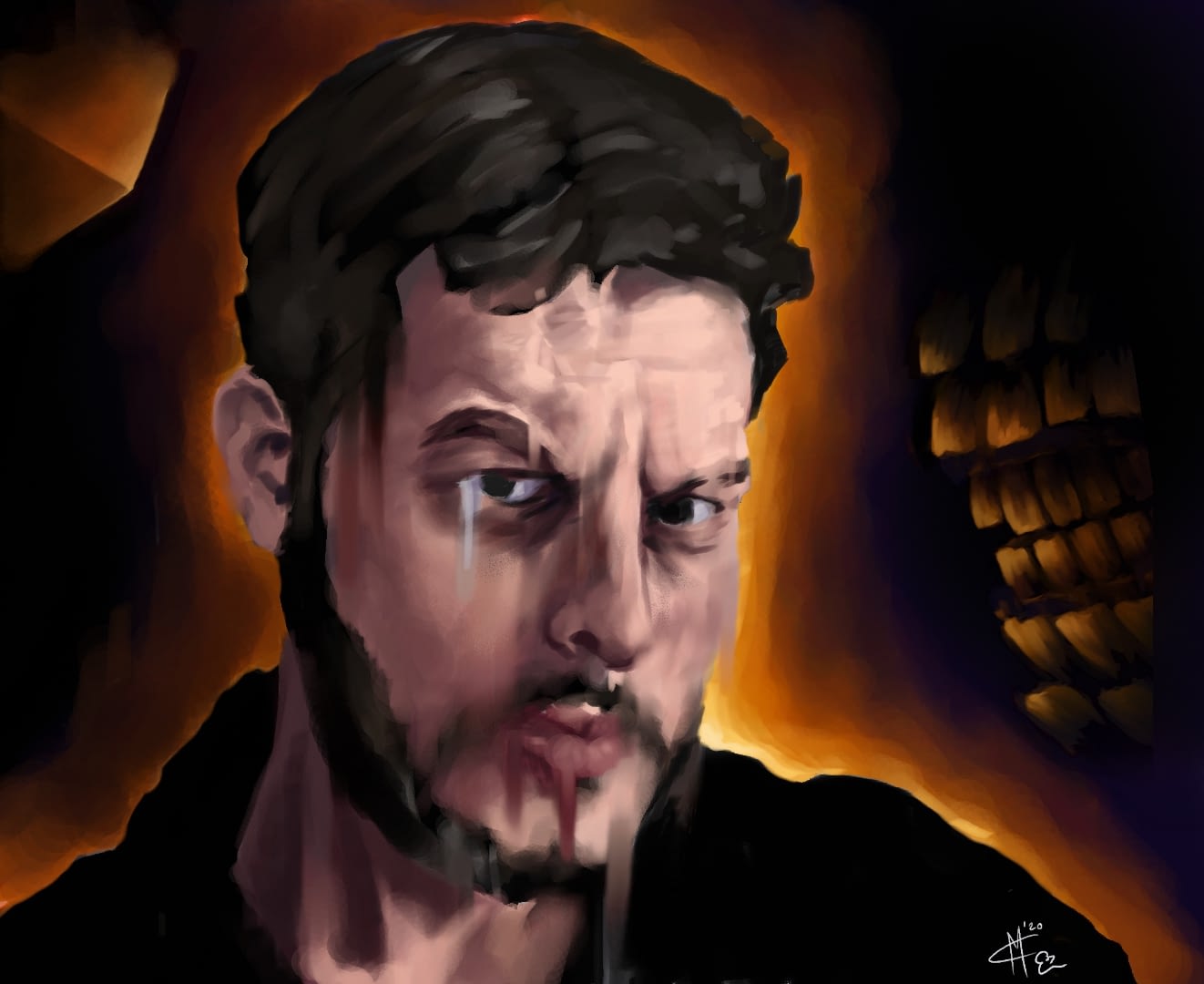 "Michael Cunliffe's work reminds me of Clive Barker's early art, but with a truly unique sense of dimension and depth…"
B Michael Radburn, Author of The Crossing
"The artwork….. is superb. [Michael's] work is something I would hang on my wall."
Monica Vallentinelli, Flames Rising
"Michael is not only a wonderful illustrative talent who contributed a knock-out work for the book, but he was a passionate team player… Anyone who has a chance of working with this creator should jump at the chance!"
Christopher Sequiera, Horror Australis

Michael Cunliffe's eerie, surreal, and often humourous work, has been described as "Dark, a little disturbing, and wonderful" with both illustration and fine art projects published internationally.

Originally from Cambridge, Michael moved the Dreams of Ego studio to North Tyneside in 2014 where he lives with his very understanding wife, three sons, and aged cat, and spends his days pouring ideas into pixels and paint.
In addition to his work being used in role-playing and card games, horror anthologies, and advertising, Michael works in the field of Art for Mental Health, delivering workshops and developing programmes as the artistic lead at NTAS.
For more information, or to discuss commissions, please contact him directly at michael@dreamsofego.com